Computing
Intent
At Howick we provide an exciting, rich and challenging Computing Curriculum for all pupils. We teach pupils to become responsible, resilient and confident users of data, information and communication technology as per our school values. Our curriculum is designed to enthuse and equip children with the capability to use technology throughout their lives in an ever changing world. To do this we give our children access to a variety of high quality hardware, software and unplugged resources, including tablets, laptop computers, beebots, cameras and other recording devices.
Whilst we know it is important to equip our pupils with skills, strategies and knowledge we also want them the importance of self-governance and staying safe online. We therefore teach Online Safety during our computing sessions and embedded throughout all computing sessions and in other curriculum areas, such as PSHE. Our Computing Curriculum exceeds the minimum government recommended/statutory guidance for programmes of study for Computing and other related legislative guidance (online safety).
We recognise that technology provides fantastic opportunities for forging better home and school links too. It is our intention to continue with the variety of technology solutions to enable children to learn outside the classroom; including by using Google Classrooms for home learning and providing timely and constructive feedback.
National Coding Week 2023
During National Coding Week the children at Howick have enjoyed various different coding lessons. Class 1 and Class 2 have thoroughly enjoyed coding the 'beebots' to make them move around a map and they have made adjustments (debugging) to their code if there were any errors. KS2 have created their own code for a computer game. Once again, the children had to test out their ideas at various points and debug any errors so that the game worked as they intended it to.
Safer Internet Day 2023
All the children in school participated in Safer internet day 2023 on 7th February. The theme this year was 'Making Space for Conversations about Life Online'. During the morning assembly we discussed the things we might see online, and when and why it is important to have conversations about these things with an adult we trust. Each class then did some work based around online content and the conversations we may have with a trusted adult if we were to see these things. This included; online bullying, scams, fake news and viewing scary or inappropriate content.
Below are some useful stories that we have also discussed in classes but might also be useful to share and discuss with the children at home.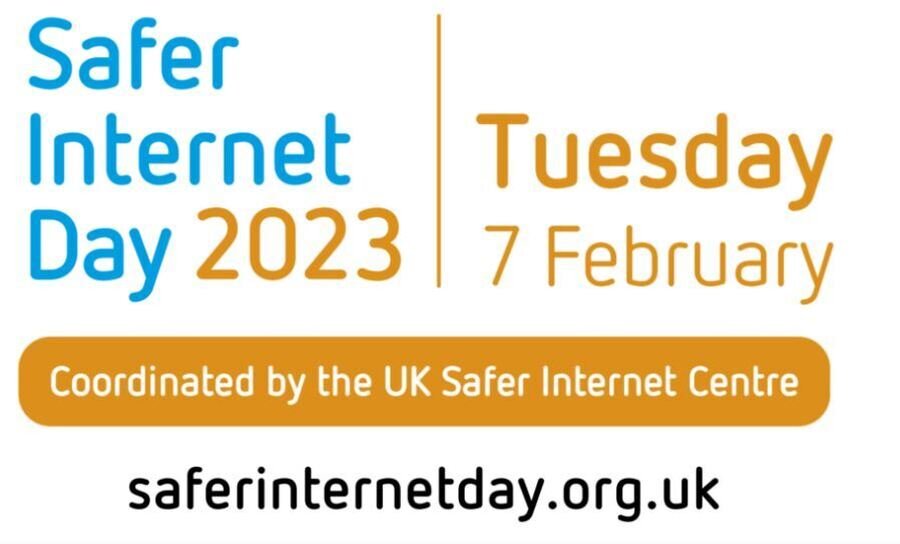 National Coding Week
We are delighted to have taken part in National Coding Week this week! On Monday, Mr Hunt did an assembly for all the children in school to talk about what coding is and what it might look like in the classroom. We know that from our assemblies linked to our value, friendship that we need to have patience, perseverance and resilience to be a good friend, and these values are also important if you want to be a good coder. The children can not wait to get going on their activities!!
Computing Equipment
We are lucky to have a wide range of computing equipment, including IPads, Laptops, Beebots and some new fully interactive touchscreen TVs in every classroom. These help us to deliver not only our Purple Mash Computing Scheme more effectively, but also help with our learning in all other subjects.
Curriculum Overviews
Online Safety Parent Workshop
Thank you to everyone who attended our Zoom Online Safety Parent Workshop Session. It was great to get all your feedback on the activities for Internet Safety Day and be able to provide you with valuable information regarding online safety. Below is the presentation which has all the links to the parent guides and useful websites which contain videos and discussion starters you can share with your children.
Safer Internet Day 2021
All the children in school had great fun on Safer Internet Day. This year's theme was 'An Internet we trust: exploring reliability in the online world'. To start the day the children watched an assembly which focused on the term reliability and how it is important that we are careful what we trust when we are reading or viewing information online. Later in the morning, the children took part in the Live BBC Online Safety Lesson. Later on KS1 produced posters and leaflets reminding people not to trust everything they see online and KS2 discussed how people's motives for posting things online can vary, and this can have an impact on the reliability of the information we see.
Online Safety
Below is a copy of our most recent Online Safety Newsletter.