Guided by our values we endeavour to motivate and inspire our children to become confident, independent and resilient learners.
Through our exciting, progressive curriculum we aspire to equip our children to meet the challenges of our changing world, so they can embrace it with knowledge, education and deeply embedded values.
We are inspired in our mission by our faith that "I can do all this through him who gives me strength" (Philippians 4:13)
Harvest 2020
The theme this year has been "If you give a little you can achieve a lot".
Well done to the Howick Community for working together to collect so much food. This will be greatly received by Penwortham Food Bank.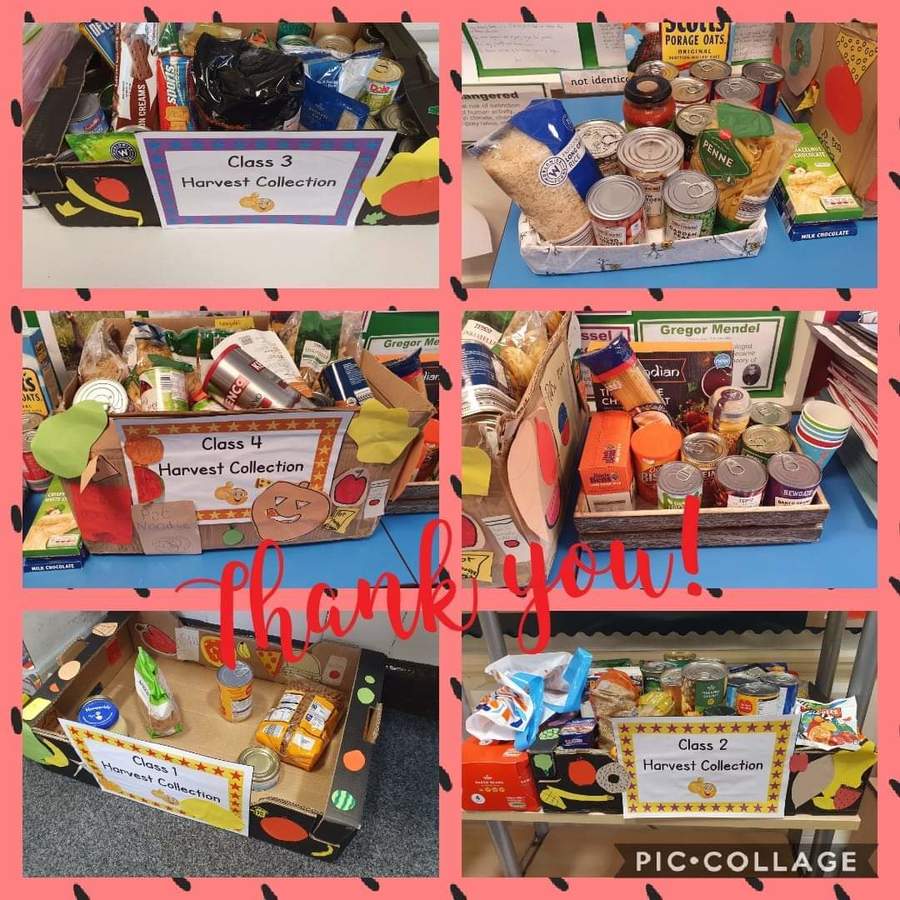 Thank you to our Year 6 children for presenting a wonderful Harvest Assembly, thanking God for the Harvest, making us think about our impact on the local and global community, encouraging us to help others and uniting the school in prayer to pray for those less fortunate than us.
Thank you to St Mary's for passing on the Harvest Bread.
This helped us to further illustrate the importance of sharing and was enjoyed by all of the children during morning break.