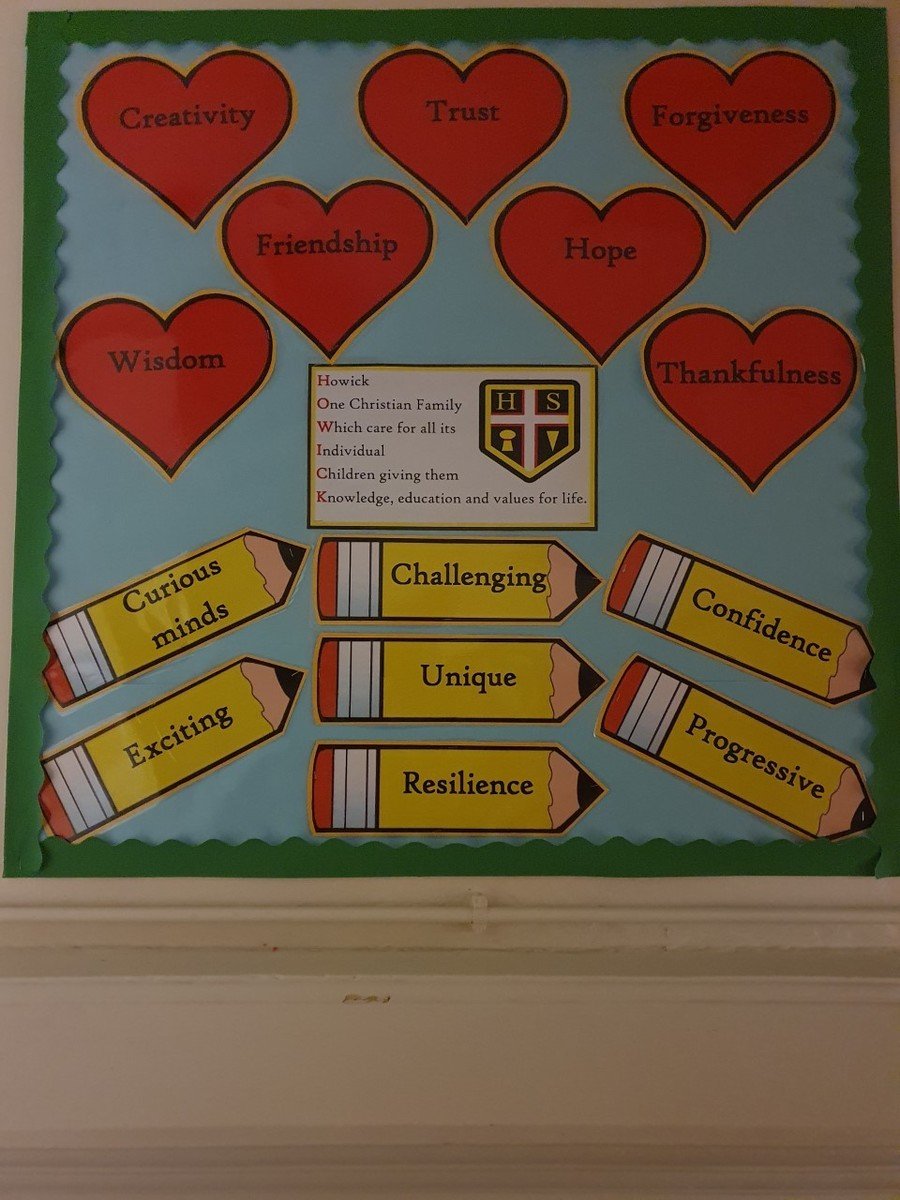 Curriculum
At Howick our curriculum aims to;
Recognise children's prior learning – providing opportunities to delve deeper into learning, building on skills progressively each year.
Develop resilience, perseverance, challenge and support so our children have the confidence to aim high and aspire to more, becoming creative, critical thinkers.
Recognise each child as a unique individual.
Celebrate and welcome differences.
Reflect our Christian Ethos that permeates throughout the school. Spiritual, moral, social and cultural experiences will be threaded through all we do supporting our holistic educational offer.
Allow our children to develop interpersonal skills.
Ensure that learning is underpinned by the teaching of basic skills, knowledge, concepts and values.
Provide first hand learning experiences.
Provide enhancement opportunities to engage learning.
Ensure that our children should are happy, investigative, enquire, have limitless curiosity and have a thirst for new experiences and knowledge.
Responds to our children's needs and reflects the ever changing world, locally and globally.
To reflect this intent we have created the following driver words which are the central focus of the Howick Curriculum and will be used by subject leaders as they review the sequence in which children encounter the curriculum and evaluate teaching and learning across the school;
Progressive
Unique
Challenging
Exciting
Resilience
Curious minds
Confidence and independence
To find out more about our curriculum please contact Miss Ashworth, our school bursar who will arrange for you to meet with a member of our senior leadership team.
Please find the Curriculum Long Term Overviews for Reception, KS1 and KS2 below. For more details, please visit the curriculum pages.