Charity Work
At Howick, we encourage and support our children to be "courageous advocates". This means they champion causes which are special and meaningful to them. These may be global issues or matters far more personal and closer to home.
We believe this develops resilience, teamwork, courage and independence and an understanding of the wider world and how they can help make it a better place, enabling our children to flourish.
Penwortham Food bank
Thank you to our amazing families for your generous donations. Penwortham Food Bank representative were overwhelmed with the amount of food collected and we know that it will benefit so many people within our local community.
.
Children in Need 2021
What a super response we had to our own clothes day. The children enjoy themed activities in class throughout the day to highlight the importance of raising money for this fantastic cause.
Thanks to your generosity we raised an amazing £157.00!
Christmas Jumper Day
This year we will once again be taking part in Christmas Jumper day.
Shoe Box Appeal
Our Student Council have decided to give hope to others during Advent and Christmas by taking part in the International Aid Shoe Box appeal.
Please can you bring any of the following items into school by Wednesday 8th December.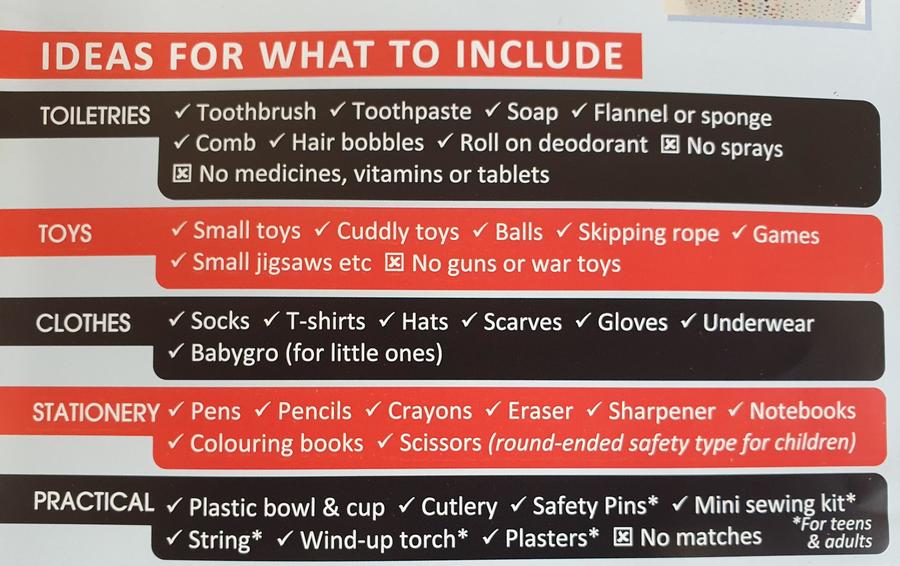 We have filled 36 shoeboxes - amazing work!
These will be sent to those less fortunate than us and will spread our value of hope to others.
Our Class 4 student councilors visited the warehouse to drop off our shoe boxes. They enjoyed seeing all the different items that have been donated.
Class 1 Cake Sale

Inspired by their learning of superheroes and the efforts of Captain Tom Moore, Class 1 decided that they wanted to be real life superheroes and raise money for Ukraine. They used their weekly bake to create and make a variety of cakes to sell to members of their school community. Our little superheroes raised a total of £50 for those in need and as a school family we could not be more proud of their efforts. Well done Class 1!