At Howick we have a thriving PTFA. Our band of willing and enthusiastic volunteers hold fund raising events for the children in school. Our main events include discos, Secret Santa, cake sales and smaller events including raffles. We've purchased a variety of items for school including a school camera, an outdoor PA system, Leavers trophies, Easter eggs and Christmas selection boxes. We also contribute to the cost of trips by paying for the coaches. If you would like to get involved with our PTFA, please contact the school office or Mrs Elizabeth Bartalotta who is our current Chairperson.
Table Tennis
All the staff and children at Howick would like to say a big thank you to our PTFA for providing us with this fabulous table tennis table. We know that children right across the school will love playing with it at break times, lunch times and in after school club.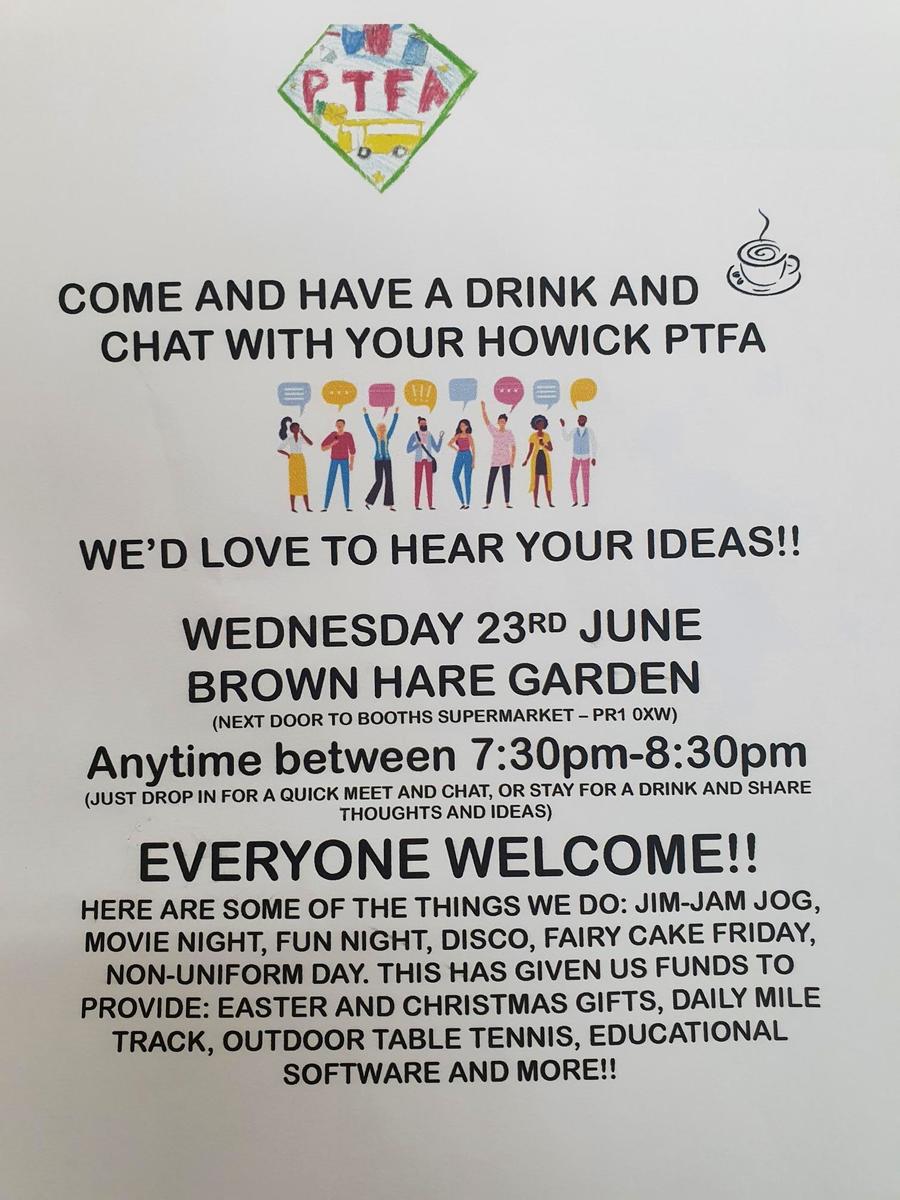 PTFA Newsletter November 2020
PTFA Big Quiz 2020
It's time to start preparing for our Big quiz which takes place on Friday 4th December 2020.
Please see poster below for more details.